About the Ranch
We Believe in the Power of Teamwork and Community
As former professional athletes, soldiers and front-line first responders, we're committed to supporting others suffering from PTSD, brain injuries and any other mental or emotional distress. Their struggle is our motivation to foster wellness in a healing center complete with animal therapy, fishing, music, and camaraderie.
Our Mission
To offer a healthy, therapeutic, and supportive environment for those affected by mental illness and brain disorders. To provide a future of optimism, freedom from barriers, and the opportunity to live full, independent lives, with new beginnings.
Meet the Teammates
Our Board of Directors are mental health advocates, professionals, former NHL athletes and friends who came together to make The Ranch a reality.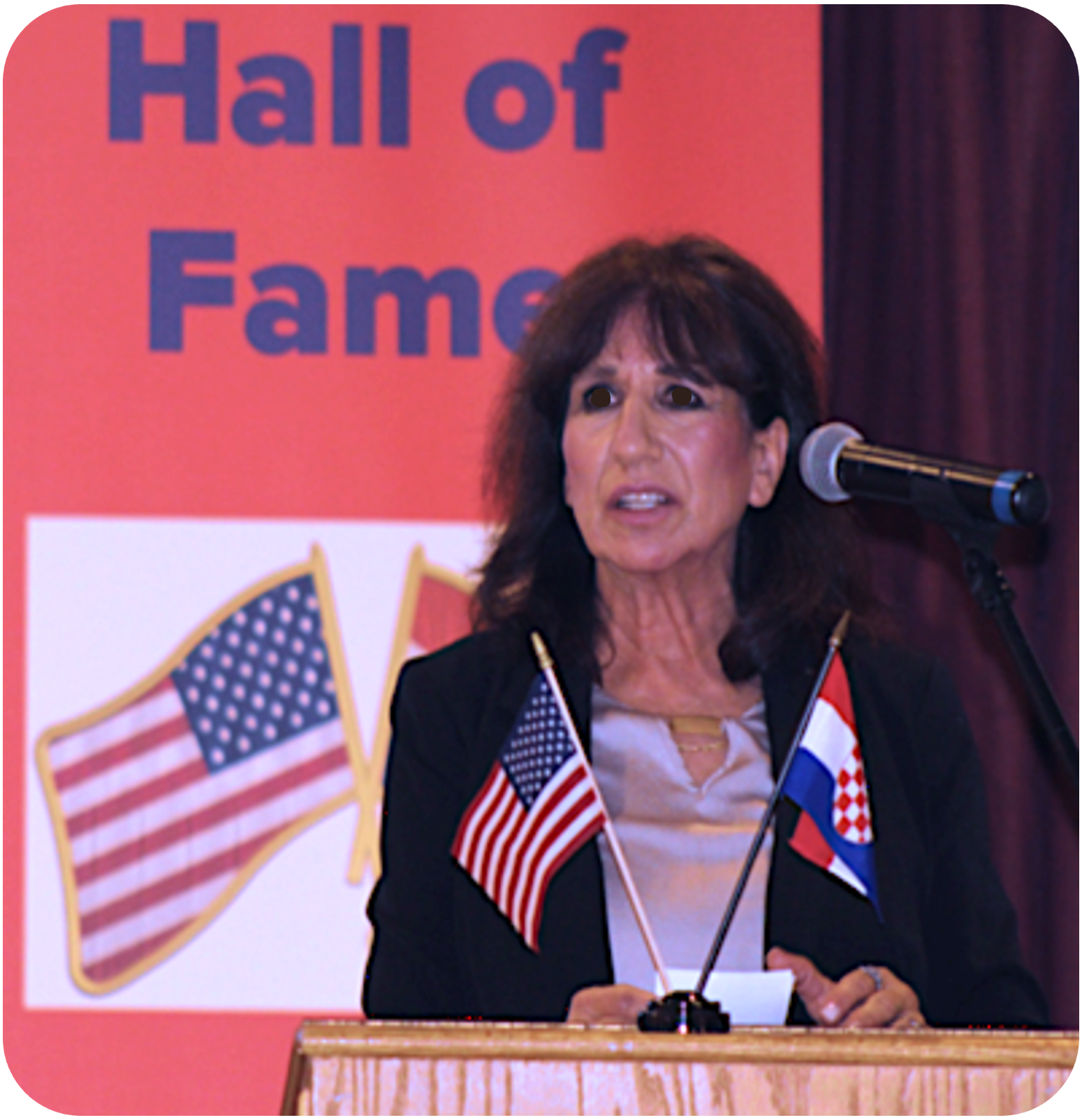 Jean Pavelich Gevik
Secretary & Founder
Jean Pavelich Gevik
Jean was one of the founders of The Ranch in 2020.  The intention was to get Mark the help he needed, while building a program for the thousands…yes, thousands…of others struggling with head trauma and mental illness. This would be a place for healing naturally through therapy and camaraderie. A place for new beginnings.
Graduating with honors in 1977 with a Bachelor of Arts Degree in Psychology, Jean worked in Human Resources for 10 years. Later, she left the business world to raise her three children on their Minnesota hobby farm near the Twin Cities with her husband, Larry.
After volunteering at the local schools and church, she returned to college for her Bachelor of Science Degree in Special Education Teaching, then later went on for her Masters of Science Degree.  Now, twenty years later, she is retired. "I want to dedicate time to helping others get through this horrible heartbreak.  I have a new calling."
Mark believed in the cause. He also saw the need for more resources; more places to turn to in the fight against the invisible wounds left by trauma.  When you've lived it, you understand the need and the urgency. Before taking his life, he asked that we keep this going.
"We miss you, Mark.  We'll be honored to keep it going."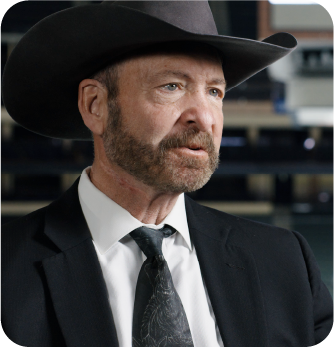 Clint Malarchuk
Vice President & Founder
Clint Malarchuk
Malarchuk, who was born in Grand Prairie, Alberta, played junior hockey in the Western Hockey League. He went on to play professionally in the NHL for the Quebec Nordiques, the Washington Capitals, and the Buffalo Sabres, and in the IHL for the San Diego Gulls and the Las Vegas Thunder.
After leaving the NHL as a player, he served as head coach of the IHL Las Vegas Thunder and the Idaho Steelheads. He was then a goaltending coach for the NHL Florida Panthers, Columbus Blue Jackets, Atlanta Thrashers and Calgary Flames.
Malarchuk is most notably known for an on ice accident while tending goal for the Buffalo Sabres. Clint's jugular vein was severed by a skate and he almost died right on the ice.
Living with severe Post Traumatic Stress Disorder and depression Malarchuk survived a suicide attempt which finally led to treatment and recovery.
Clint's book "The Crazy Game" How I Survived The Crease And Beyond was the beginning of his Mental Health Advocacy and charity work. Clint now speaks around North America on Mental Health, PTSD, Depression, Suicide and his struggles with Mental Illness and how it affects you.
Clint's memoir, The Crazy Game: How I Survived in the Crease and Beyond, was published in 2014.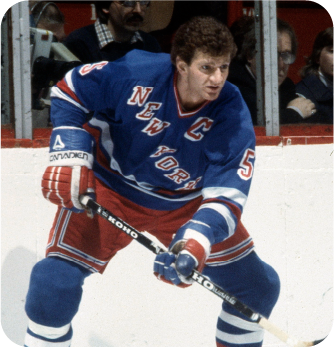 Barry Beck
Director & Founder
Barry Beck
Barry David Beck is a former professional ice hockey player and past head coach of the Hong Kong National team. Beck was selected second overall in both the 1977 NHL amateur draft and the 1977 WHA Amateur Draft from the New Westminster Bruins. Beck helped the Bruins win the 1977 Memorial Cup, and was awarded the Stafford Smythe Memorial Trophy as the Most Valuable Player of the tournament. He opted to move to the NHL over the WHA, and began his career with the Colorado Rockies.
On November 2, 1979, Barry was traded to the NY Rangers in a blockbuster deal that included 5 current NY Rangers players and future considerations heading to Colorado in exchange for him. In 1980, his second year with the team, Barry was named Captain of the NY Rangers. He was also an NHL All Star 5 times during his career. In 1989, after healing his shoulder, and 3 years on the sidelines, Barry returned to the NHL and played with the Wayne Gretzky led Los Angeles Kings. He retired from professional ice hockey in 1990.
For over a decade, Barry worked for the Hong Kong Academy of Ice Hockey, with the objective of promoting and developing ice hockey as a sport for all in Hong Kong. He resides in Hong Kong and has started FallinStars.org to promote mental wellness. "Respect Mental Health. Everyone should have access to help and support."
What Barry believes in on and off the ice:
"The one word that encompasses the emotions and experiences I've had over the past ten years is "Respect". It is the one word that explains the game of ice hockey from top to bottom. I want students to never forget this word.
Yes. We firmly believe in building character, self-esteem and confidence but you must respect yourself and your teammates to accomplish goals. Everybody loves to win. We don't teach losing although you may get a medal for it at some point. Trying your best goes way beyond the on-ice product. It defines who you are. This is something you will take with you the rest of your life.
Great athletes and people who are successful have role models and mentors that give guidance, but the competitive spirit comes from within, "Nobody out competes you. That's trying your best".
Barry has chosen to be involved in "The Ranch – Teammates for Life" because he "wants to support the cause of eliminating the stigma of mental illness. Helping former and current player seek treatment or mental and brain disorders. Supporting the efforts of finding an early diagnosis of CTE. Make the dream come true of a ranch that can assist people to thrive in a secure environment. Let the Magic Begin!"
Barry takes his role of a teammate and captain in real life very seriously. He carries those words with him as a badge of honor, even now 30 years after he stopped playing professional hockey, he is involved in helping his former teammate and all others get the help and treatment they need.
Interests & Community Outreach
Barry has interests outside of hockey, including a music studio, where friends come and work on their craft. He learned how to play the bagpipes because his mother said "You'll always have a job!". His joy of music continues in Hong Kong, where you can find him jamming with the local bands.
Barry played in various charity hockey games during the years after retirement, and prior to leaving for Hong Kong. Whenever the community called upon him for assistance, Barry always said yes. After his son was born, Barry concentrated on working and developing youth hockey. In 2006, when he was contacted by senior officials from the Hong Kong, he decided that was the place that would take advantage of his expertise, along with bringing ice hockey to a country that had rarely seen ice.
Career Highlights
1977
MVP Memorial Cup
1977
2nd Pick overall in 1977 NHL Draft
1978
Challenge Cup Member, NHL ALLSTARS vs RUSSIA
1979
Traded to NY rangers for 5 players and cash
1981 & 1983
MVP New York Rangers
1981-1986
Captain of the New York Rangers
1981-1983
Team Canada Member
Career
5 Time NHL All Star
2004
Inducted B.C. Hockey Hall of Fame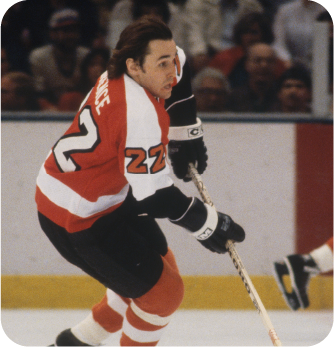 Tom Gorence
Director & Founder
Tom Gorence
Thomas John Gorence is former NHL player who competed in the league for six seasons as a member of the Philadelphia Flyers and Edmonton Oilers. He was a member of the United States national team at the 1981 Canada Cup and 1982 Ice Hockey World Championship tournaments.
Better known as "TJ" to his teammates and Flyers' fans, right winger Gorence was born March 11, 1957 in St. Paul, MN. After playing two seasons at the University of Minnesota, the Philadelphia Flyers selected him in the second round (35 overall) of the 1977 NHL draft, where he played all but the final 12 games of his NHL career.
Early in his Flyers career, TJ found success on a line with Mel Bridgman and Bob "the Hound" Kelly, which was respectably dubbed the "KGB line." His most successful NHL regular season campaign was in 1980-81 when he scored 24 goals/42 points in 79 games for Pat Quinn's team.
With the Flyers, Gorence dressed in 291 regular season games (57 goals/52 assists/ 109 points) and 37 playoff games (9 goals/6 assists/15 points). TJ's combined NHL career: 303 regular season games (58 goals/ 53 assists / 111 points / 89 penalty minutes); 37 Stanley Cup Playoff games (9 goals / 15 points /47 penalty minutes).
Gorence's NHL career was cut short due to injuries, but that didn't stop him from moving forward in life. Prior to entering the NHL, he studied at the University of Minnesota, and while playing, he continued his studies at Villanova. After hockey, he had a very successful career in sales.
TJ retired at the age of 44 and moved his family to Hawaii. While there he was very involved with a variety of charities, including Big Brothers, MADD, and charity golf tournaments benefiting NHL players and many others throughout Hawaii. After more than a decade, he moved his family back to the mainland where he continues to be involved in charitable endeavors. He is currently President of the Desert Motorcycle Club, with nationwide membership as well as Canada.
In his own words: "Life is not a dress rehearsal." This philosophy speaks to TJ on many levels. His bottom line: "If you want something, then it's up to you to make it happen."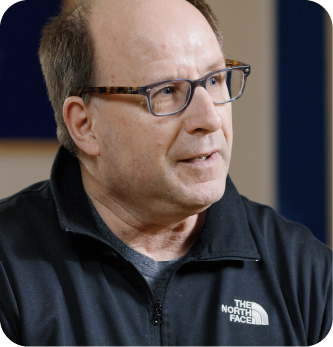 Ronn Tomassoni
Director
Ronn Tomassoni
Ronn, born in March 1958 in Eveleth, MN, was the youngest of three sons, each spaced two years apart. His father was the Squirt team's coach and passed on his love of the game to his trio of boys, which wasn't difficult in the town that is home to the U.S. Hockey Hall of Fame.
The combination of his family involvement, Minnesota's love of the game, and his hometown's obsession with hockey made Ronn both a player and a student of the game. He was the captain of the Eveleth High School's hockey team, and in his senior year, was voted the team's Co-MVP, along with Mark Pavelich, who would later play for the U.S. Olympic team and the New York Rangers.
Ronn played for Rensselaer for four years until his graduation in 1980. He continued his involvement in hockey and became one of the collegiate game's best recruiters, sought by both Rensselaer and Notre Dame.
In 1982 Ronn joined the Harvard staff serving first as chief recruiter and defensive coach. Subsequently he was appointed an associate head coach to Bill Cleary, and ultimately named head coach in 1990. In his 9 years at the helm, he guided the Crimson to NCAA tournament berths in 1993 and 1994. His squads won three ECAC regular-season titles, one ECAC tournament crown, one Beanpot championship and a pair of Ivy League titles. During his tenure, Ronn was a two-time finalist for the American Hockey Coaches Association "Coach of the Year" award.
"Timing is everything. This was my goal, although I did not know it would come at Harvard. I wanted to be a head coach at the Division I level, and as far as I'm concerned, I don't think there's a better job in the country."
Following his resignation from Harvard, Ronn redirected his career and has spent 20 years as a Medical Sales Rep.
Ronn and Mark's friendship began at the Eveleth Hippodrome when they were Squirts.
"We were squirts, probably 9 years old. There must have been another game going on, and we were sitting together with a group of guys who just had played, and I had bought a bag of peanuts from the concession stand, and I was sharing them, with him in particular. And he started to call me 'peanut boy' as a nickname. Thank God it didn't stick."
Before Mark's death, he called and asked Ronn to become part of The Ranch – Teammates for Life group. He knew Ronn would get things done. Because … best friends forever!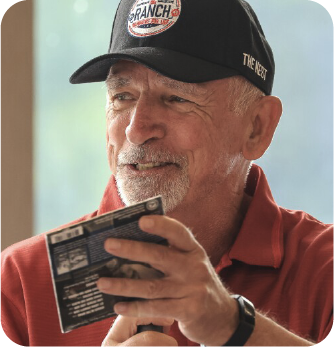 Jack Pavelich
President
Jack Pavelich
Jack was born in 1947 to Joe and Marge Pavelich of Beloit, Wisconsin. He grew up in South Beloit, Illinois and graduated from South Beloit High School in 1965. After high school, Jack enrolled at the University of Illinois (Champaign-Urbana campus) and then attended Rock Valley College in Rockford, Illinois.
Jack's life took an unexpected turn in 1967 when he enlisted in the Air Force. Little did he know that he would spend the next 20 years serving his country, traveling the world, and wearing Air Force Blue.
Another of life's turns took place in 1969 when Tom and Edith Collum of Duluth, Minnesota gave their daughter Mary Jean's hand in marriage to Jack. Their family and happiness grew as they welcomed their daughter Sheri and their son Tom. Together they shared a full life. Sadly, in 2004, Mary Jean lost her fight with cancer. To this day, Jack credits Mary Jean for "raising up our kids" whom he loves and cherishes. He feels equally blessed to boast of having three grandsons and two great-grandchildren as well.
Jack retired from the Air Force in 1987 as a Chief Master Sergeant (E-9). It was a post that he not only valued, appreciated, and respected, but one in which he flourished. Following his military career, Jack worked in a field that gave him great satisfaction and purpose. He held supervisory / management positions with construction companies mostly in relation to equipment rental.
In the summer of 2020, Jack's cousin Jean Gevik invited him to be a part of The Ranch Team. He marveled at the love and passion of those who had done so much to raise awareness, while at the same time, honoring dear friends and teammates who struggle with the stigma and constraints of mental trauma.
In Jack's own words:
"I have been blessed with successful work, extraordinary co-workers, and a loving home and family all my days. The Lord is my strength and it is in Him I seek guidance and direction for my life."
"I look forward to serving as best I can the goals and objectives of The Ranch – Teammates for Life. Not only for those struggling with mental illness, but as a fitting way to honor my cousin, Mark, who has inspired us all."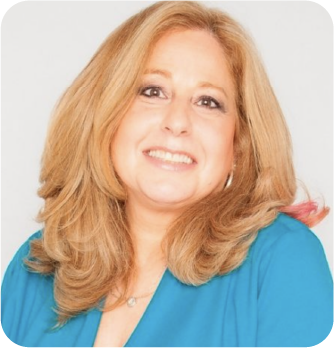 Elise R. Starr
Treasurer
Elise R. Starr
in her current role, Elise is responsible for all corporate Finance, Operations and HR functions.  She joined IIS in 1992 as employee number 1. Since its inception, she has been an integral part of the company's evolution to become a recognized industry leader. By imparting her personal "whatever it takes" philosophy, she instilled the "customer first" mindset within her departments which is a fundamental cornerstone to IIS' success. While creating an environment that makes employees feel empowered and recognized, Elise believes that her greatest accomplishment has been her ability to enlist the most talented, professional and hardworking team who will ensure that her "whatever it takes" philosophy comes to fruition.
Prior to joining IIS, Elise was employed by MTI Systems from 1980 – 1991 holding numerous roles including Purchasing Manager, Inside Sales, Operations Manager and Senior Product Manager.
Elise holds a BBA in Business Administration from Hofstra University, and currently resides in Melville, New York.  As well as being a lifelong diehard NY Rangers hockey fan, her interests include animal rescue, cooking, and travel.
Elise's involvement with "The Ranch – Teammates for Life" was a natural fit because it combines two of her passions: the NY Rangers and her desire to give help and support where needed. When she heard about Mark Pavelich's difficulties, her immediate reaction was to reach out and offer her services.
Due to a strange twist of fate (thank you Scoop!) she is a now a member of the team striving to score the goal of a lifetime …. turn the dream of "The Ranch – Teammates for Life" into a reality. Elise is thrilled to be a member of the board of "The Ranch – Teammates for Life" organization.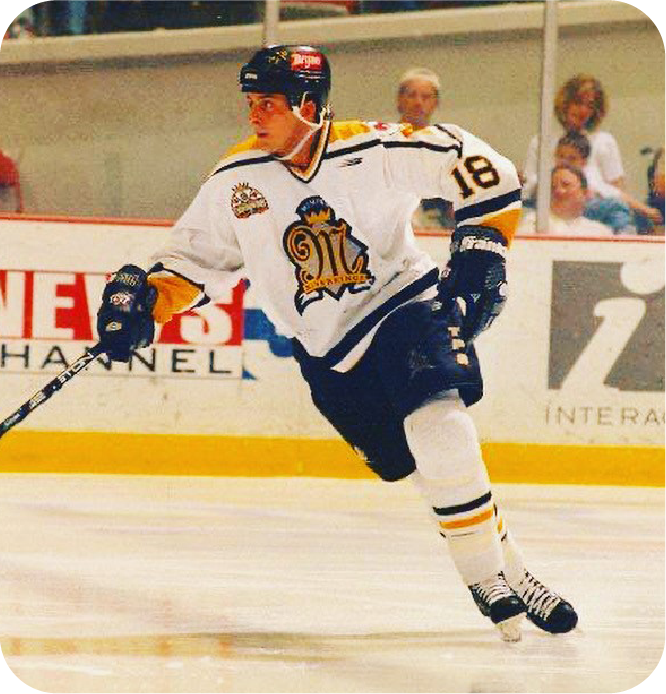 Scott Kelsey
Director
Scott Kelsey
Husband / Dad / Entrepreneur / Former Professional Hockey Player / Health & Wellness Advocate
Scott Kelsey grew up in Clark Mills, NY where he found a love for hockey. After graduating from Hamilton College in 1993 with a Bachelor of Arts in Politics and Economics, he played professional hockey for 10 years. Over the course of his career, Scott competed in more than 500 games in the ECHL and CHL.
Life after hockey has been satisfying and successful as Scott transitioned into the business world. He has spent over 23 years in the mortgage industry working with some of the nations' top mortgage companies. He specializes in building mutually rewarding long-term relationships.
Always active and community oriented, and having never lost his love for the game, Scott coached at various levels with the Princeton Youth Hockey Association as well as with the Princeton Day School hockey program.
In 2018, Scott suffered a traumatic brain injury after falling down the stairs in his home. His injuries were not only physical, but emotional as well, having been diagnosed with anxiety and depression. In the aftermath, he realized the importance of choosing to use each day as a positive step toward growth and healing. Subsequently he became an advocate for mental health, with a focus on self-discovery. Combined with objective understanding he believes leveraging experiences, both good and bad, enables people to achieve greater meaning and happiness out of life.
Through his personal experiences, Scott strives daily in to help change collective mindsets. He became empowered to grow from victim … to victor … to the founder of Shareapy, which centers on the concept that human connection is a key component to success and happiness.
"By sharing our life experiences, we learn to grow together, forging lasting connections and contributing to society in meaningful and impactful ways."
As a health and wellness activist, Scott is dedicated to making a positive impact on as many people as possible. It was a natural fit for him to join The Ranch – Teammates for Life because its mission statement is in perfect alignment with his personal values and beliefs.
"I help people define and attain levels of personal and professional success in more efficient, meaningful, and impactful ways."
Scott currently lives in Pennington, New Jersey with his wife Larissa and their two children, Greta (age 5) and Alex (age 2).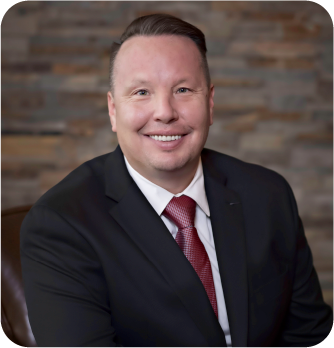 Derick Gallagher
Director
Derick Gallagher
Derick Gallagher grew up in South Minneapolis and attended Minneapolis South High School. He grew up playing organized sports and is a big Minnesota sports fan. After graduating from Saint Cloud State in 1995 with a Bachelor of Arts in Political Science and International Relations including a minor in Russia Studies, he went on to study in Kiev, Ukraine and then attend Chicago-Kent College of Law. Derick received his Juris Doctor and a Certification in International Law in 1999.
Derick spent the first 21 years working at Accounting Firms and in Corporations concentrating on Tax Law, Accounting, Asset Management and Business Services. In 2020, Derick opened his own Financial and Business Services firm where he concentrates on helping individuals and businesses set and achieve goals in their business lives. He also engages in Tax Planning, Financial Management and Business Coaching.
Derick has become an advocate for mental health due in large part to his own struggles with mental health. Having worked hard to understand his own issues, getting help, reaching out and putting forth the effort to address issues and constructively work to understand the source of issues.
In his spare time, Derick enjoys playing Basketball and Hockey. Derick is a big fan of film noir and history.

Deep in the heart of hockey country and easily accessible from the Twin Cities, The Ranch is surrounded by peaceful a forest at the edge of Sauk Lake.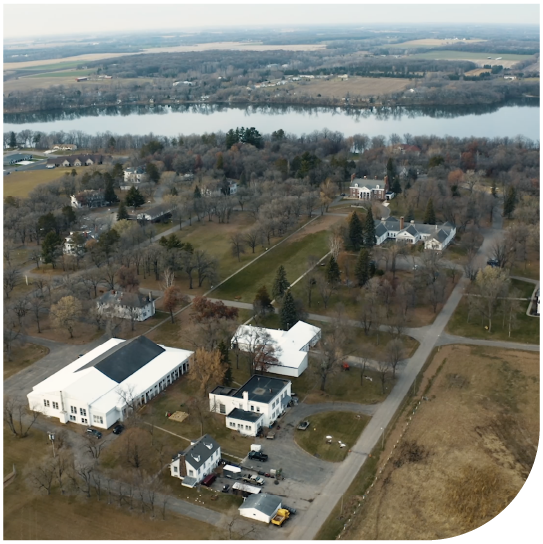 Our Sponsors Make a Difference
Our Vision
According to medical experts, hockey players are the next frontier in head trauma research. Some estimate that about 20% of all players will experience problems related to traumatic brain injuries.
As more and more former players report issues with depression, anxiety, alcohol, and substance abuse, the healing environment and services at The Ranch are more important than ever. At The Ranch, we envision a world in which teammates, friends, family members, combat veterans, and first responders get the support they need to lead a healthy, fulfilling life.
Counseling, integrative therapies, and wellness programs.
Promotion of public awareness and liberty from stigma through speakers, classes, and community involvement.
Intervention via proactive and reactive outreach as well as access to our collaborative partners and their programs that support our mission.
Continuous evaluation and enhancement of existing therapies and programs while pursuing new treatment options and recovery protocols.
Support the Cause

Healing is a Team Effort

Help us reach our goal by making a tax-deductible, one-time or recurring donation. Every dollar goes to support ending stigma and fostering a healing environment.
$218,969.00 donated of $550,000 goal