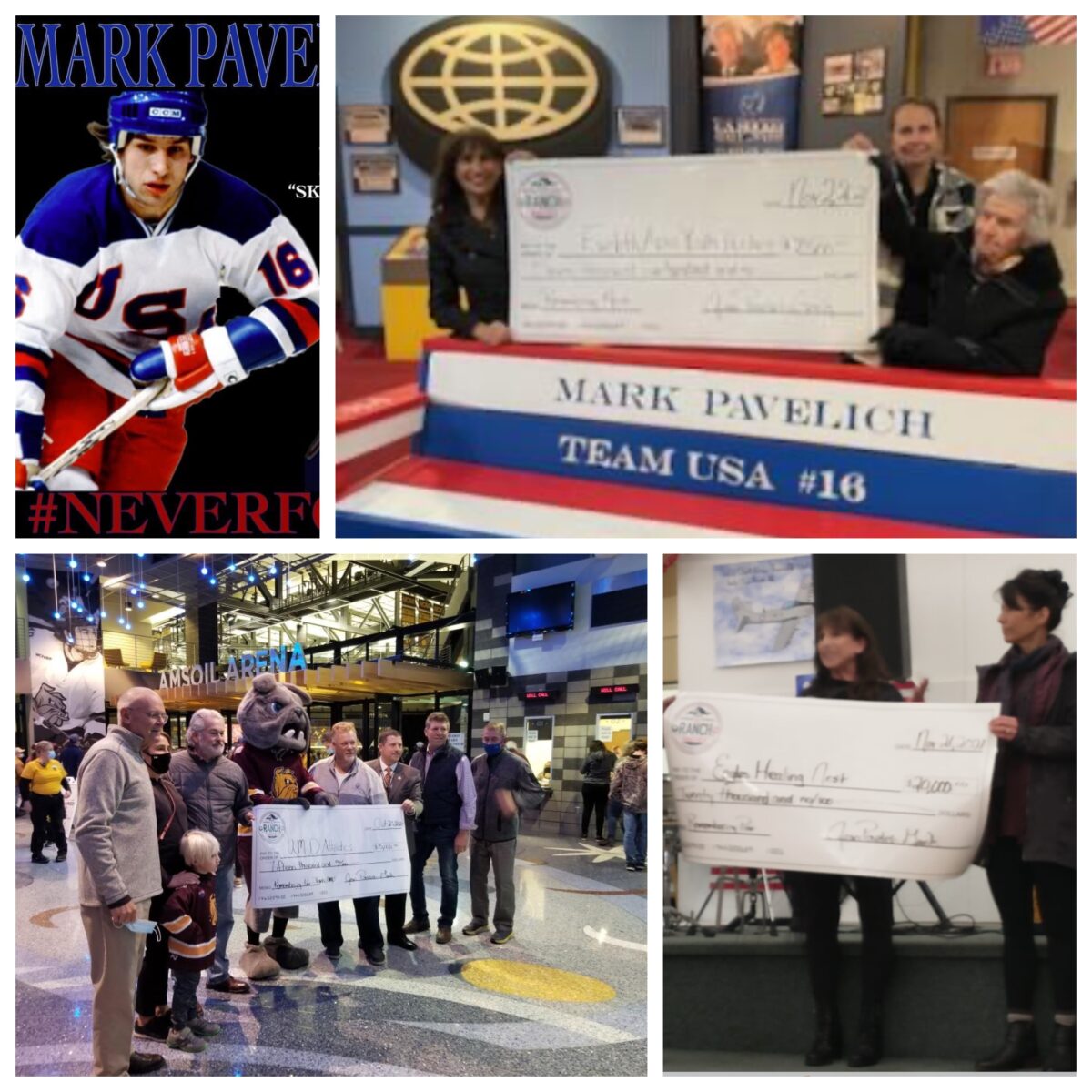 Things are moving along very nicely.
Thanks to the generosity of so many of you and the success of our golf tournament, we raised enough funds to meet the" match donations" offered by The Big T Foundation/Force for Good as well as the Hubbard Foundation ~ big names in philanthropy. We've been blessed.
We exceeded the $350k goal for construction costs. Construction on The Ranch Branch is underway and slated for completion this spring. In addition, all 18 rooms have all been adopted by individuals. Amazing! We continue to raise money for the operations of The Ranch and to pay for resources offered through The Nest..
The Ranch is currently running a brick campaign for a commemorative sidewalk around the building. This will be an on-going campaign with plans for a brick oven in the future.
This holiday season, we will auction off one more of the limited edition Pavelich jerseys signed by his beloved 1980 Olympic Teammates after Mark's death. Bids will be taken soon and will run through mid-Dec.
A bronze statue of Pav and an unnamed soldier standing side-by-side & holding an American flag between them has been ordered by The Big T Foundation/Force for Good. This statue will stand at the entry of the beautiful 100-acre property in Sauk Center, Minnesota. In Mark's humbleness he would not want the statue to be about him. Not at all. Rather, it's a symbol of unity, brotherhood, and loyalty between hockey and heroes.