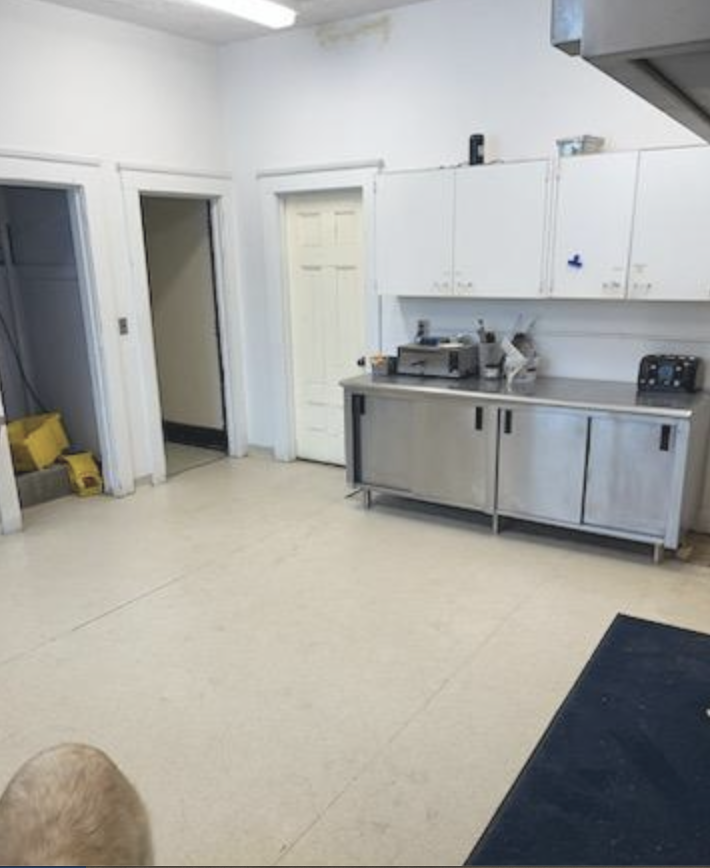 The building renovation is moving along. Managing a construction project is never easy, so the Ranch is fortunate to have Shanni Fladebo, who has volunteered hours into coordinating the renovation. Shanni submitted the latest news and here's what she had to say:
It's been quite a few weeks of meetings with subs, prospective contractors, and Veterans that have formed work teams, emails, phone calls, and more meetings with Dean, who leads work details when I'm not there. At times it feels like one step forward, two steps back with the renovation but we are getting there.
All is going according to plan with a few expected hiccups along the way.
The new boiler is running great. Had a few issues this week with it turning off (safety switch)but we found the cause and it is now fixed. It had to do with drainage. This was expected but thought we'd run into it once we turned on the water for the entire house. Having it happen now means we don't have to worry about that particular issue going forward.
The plumbing has all been demoed on the first floor and all lines are close to completion. Second floor plumbing demo started yesterday and I had a few walk thru meetings involving where to go next with piping for the second floor. We want the piping to be disguised and fit architecturally with the look of the home but be economically wise as well. It's like playing hide and seek with these houses at times as far as how they route pipes and electrical. The demo for second floor plumbing started yesterday and was completed today.
We were fortunate that Eco Water decided to gift us a water softener and Duane, who has a local, business donated his labor which saved the Ranch $9000! People are so awesome!
Last week Hennen's Flooring came out to bid on the project.  I told him Pav's story. He asked if he could come and help. The next day and thru the weekend he and his work crew and some vets took out all the old flooring for free! I can't tell you the amount of time this saved, not to mention money! Again people are awesome!
Then I received a call from Joe, the owner of Hennens on Monday asking if he could give us some quartz tile! He sent it over and it is enough to cover two, possibly three bathrooms and it's beautiful! God provides again!
He also wanted to give us carpeting for the bedrooms. However, we had to knock out walls to make the rooms bigger (up to code) so I'm not sure if this will still happen, but the generosity is astounding!
There was a small amount of asbestos that needed to be removed and special cleaning with respirators was finished this last Monday.
Demo of the first floor (carpets removed, old wall tile in bathrooms, old vinyl floors, ceiling tiles, fixtures, cabinetry) and walls on the second floor were completed this week.
Electrical is almost complete. They will finish once the walls are painted. I am waiting on a sandblasting quote for the walls.