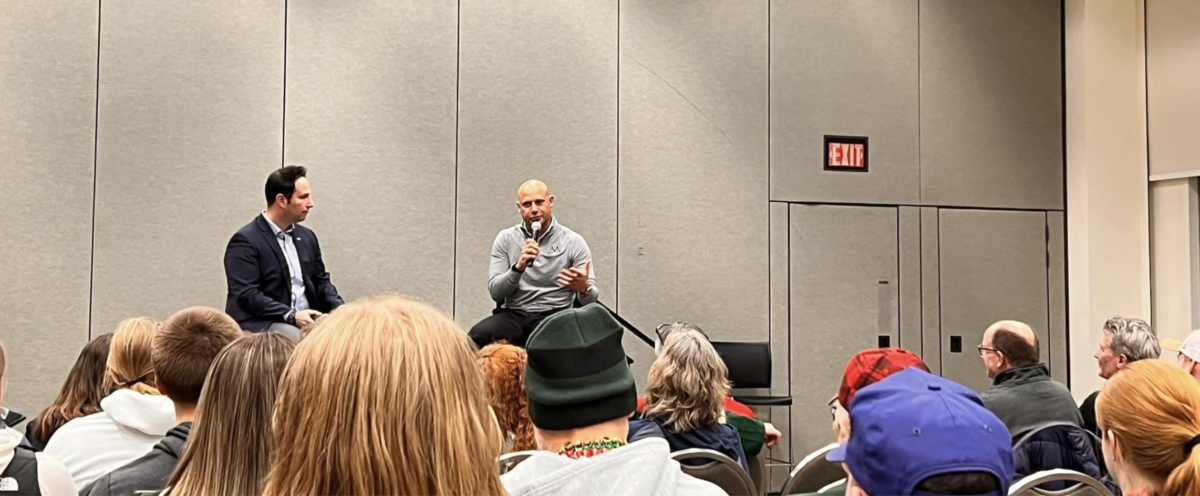 The University of Minnesota's Gopher Football Head Coach, PJ Fleck, was the guest speaker at the Minnesota Wild's second annual Hockey Talks. PJ gave a heartfelt message about the importance of mental health awareness, particularly during these days with life's challenges and the influence of social media . An inspiring speaker, the crowd was in awe of his story and his compassion for his players. PJ credited his beautiful wife, Heather, for her loyalty in standing by him throughout his own struggles.
The Minnesota Wild is one of 18 NHL teams currently participating in Hockey Talks. The Ranch was their first when The Ranch's Clint Malarchuk was interviewed by Chris Hawkey, the KFAN 100.3, IHeartRadio Host. Wayne Petersen, Bella Iversen and the rest of the Wild staff hosted another well-organized and educational event again this year.
In addition to the program, The Ranch and other mental health organizations, such as Shine A Ligh7 and The Max Foundation were invited to share information and drive awareness during the game.
Veterans from The Eagles Healing Nest showed up in force to support the event and to enjoy a great night of hockey. It was an evening to remember!