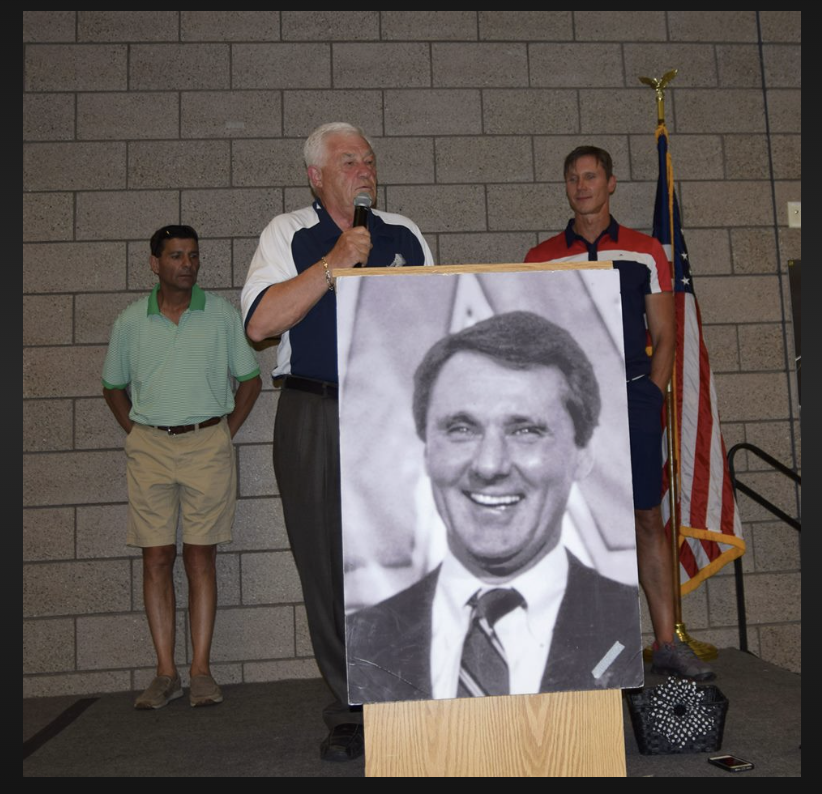 Hockey Legend, Chuck Grillo (Gringo), honored Mark in August by s at Minnesota's Mississippi Gardens owned by former NHL star, Jordan Leopold.  
As possibly the person there, other than family, to have known Pav the longest, Chuck laughed when he affectionately told his story.
Like many hockey schools, enrollees are divided into teams upon arrival. They practice all week with their groups and then play against each other at the end of camp.  Well, Chuck's teams happened to win more than their fair share of these tournaments.  Chuck was too modest to take credit for the wins, but said there was talk of him "stacking his teams". 
The coaches met Mark one summer when, at the age of 9, Pav showed up for Grillo's Minnesota Hockey Camp.  He stood measurably shorter than the others in the lineup. Grillo attempted to squelch the harassment so he said , "Okay, guys, I'll take the little one."
Pav's size fooled them all. They didn't know that he spent hours upon hours on ice whenever and wherever he could find it and he practiced stick handling year-round.   
Grillo didn't have to say it; the twinkle in his eye said it all.  Pav helped his team to another successful tournament and Chuck continued to get teased by his buddies.
The photo shared with you is from Chuck receiving his well-deserved award in 2014 from the Herb Brooks Foundation.