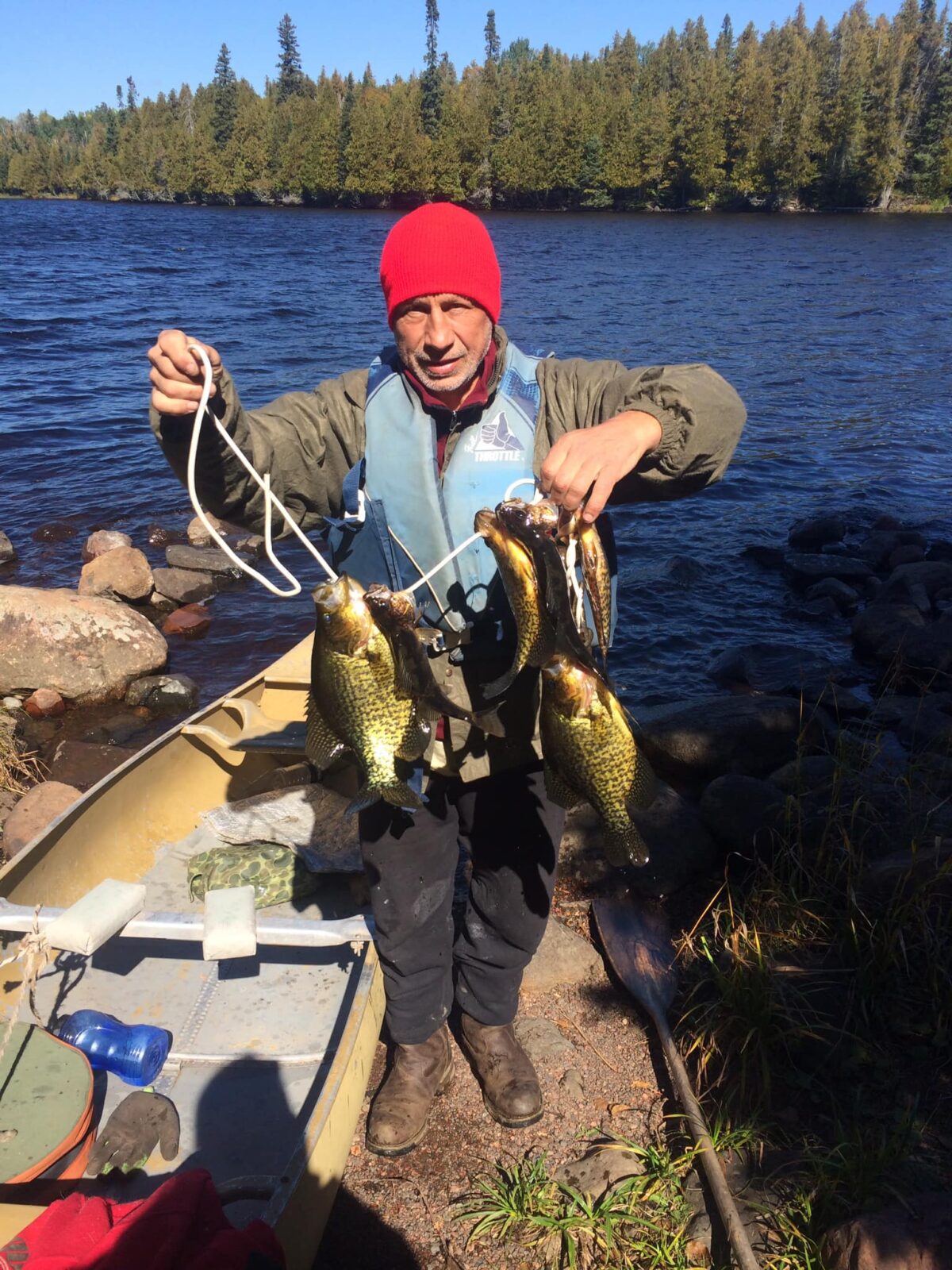 It's no secret that Mark's favorite pastime was fishing. In fact, in New York, he was called "The Fishin' Magician". When he loved something, he always shared it with his family and friends, so we also learned to love his passion.
Some of my favorite memories are the times he'd set up trips to the Boundary Waters Canoe Area (Minnesota Wilderness) with my siblings and our spouses. The area is beautiful and rugged and the fishing is great. Going with Mark was like having our own private fishing guide. Since he had his summers off from hockey, he scouted lakes and knew where to fish.
We had a lot of adventures. Some were funny. Like the time we stayed on an island on Brule Lake. Mark and our brother, Dave, fished until dark, then parked their canoe on the other side of the island after dark and snuck through the woods pretending to be a bear. We were setting up camp then, and they really had us going. My husband almost clubbed them and they finally burst out laughing. My goofy brothers got all scratched up and bug-bitten just to get a good laugh. Mark loved a practical joke.
There were also some scary times. I'm not sure why Larry and I decided to stay that last night knowing a storm was coming, but we did. The rest of the family bugged out, except for Mark, who asked to stay back with us.
That night was horrible! The lightning struck all around us, thunder boomed, and the wind howled. It was so bad, Mark's tent was picked up and moved with him and two dogs in it. The next morning, the lake had five-foot swells and was covered with sheep. We had no choice but to leave or Mom would have bothered the Forest Rangers to come and look for us. So we set out.
It was a terrible idea to have three adults and two dogs with one boat in that weather…or maybe ever. Fortunately, Mark and Larry did an amazing job navigating the canoe, Mark's dogs sat still next to me, and I held my breath and kept my mouth shut nicely. The lake was frigid and I prayed we wouldn't end up in it. Plus we were in the middle of nowhere.
We made it back and a lesson was learned. Nonetheless, those were some good times that I'll cherish for the rest of my life. ~ Jean Pavelich Gevik