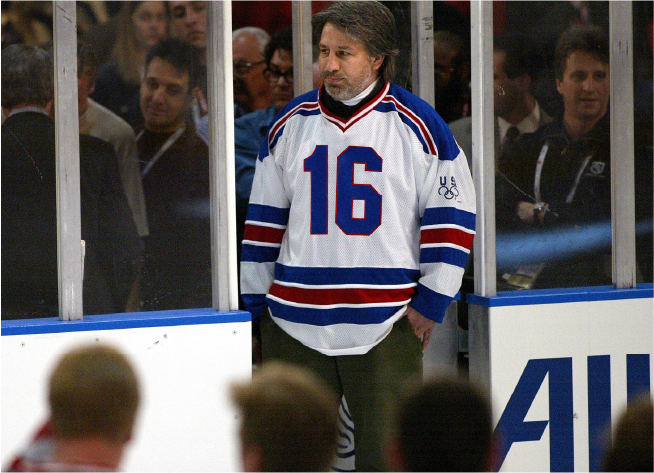 The quiet life and the sad death of the 'Miracle on lce' team's Mark Pavelich

By Dan Robson
Note from Ranch Board: A special thank you to Dan Robson for allowing us to share his beautifully-written article about Mark. In addition to the founders mentioned, TJ Gorence, formerly of the NHL's Philadelphia Flyers and brilliant businessman, was instrumental in creating The Ranch – Teammates for Life. Since then, many other compassionate people have joined us in this cause.

Editor's note: This story addresses suicide and other mental health issues and may be difficult to read and emotionally upsetting.

On the last night of his life, Mark Pavelich played his guitar in his room at the veterans' facility where he'd lived for the past six months. The notes were comforting to the housemate who paused just beyond the door. It was the kind of melody that drifted from Pavelich's guitar each evening, nestling into a place that had become home to the wounded souls that found their way there.

Pavelich's music was everywhere at the Eagle's Healing Nest in the chapel after service, around the bonfire, or alone in his room at night. In his time at the center, Pav had become part of a family of veterans despite being the home's only civilian guest. Taz, his black border collie, was always by his side, whether he was on his way to a pre-dawn workout or heading out onto Sauk Lake to fish.

For the first time since he was arrested and accused of assaulting his neighbor with a metal pipe in August 2019, Pavelich seemed to have found peace and comfort in Sauk Centre, Minn. He was declared mentally incompetent to stand trial for the assault, which left the victim with a bruised kidney, two cracked ribs and a fractured vertebra. Pavelich was deemed to have "a serious and persistent mental illness" and labeled dangerous.

Once celebrated as part of the U.S. Olympic men's hockey team's "Miracle on lce" in 1980, Pavelich was uneasy in the spotlight. Now he made headlines as a villain, gripped by the despair and confusion of several mental health disorders. He was another former hockey player with unhealed wounds, unseen until they spilled out in destructive fits.

That wasn't this Pav though. This Pav endeared himself to the dozens of former military menmany suffering from mental health disorders and addiction. Among the friends he made at

Eagle's Healing Nest, Pavelich seemed more like the man those closest to him swore he was humble and private, kind and caring. A man who organized clothing donations that came in from the community. Who loved to talk philosophy and the origin of the stars. A man who missed his wife and loved his dogs. A man who'd recently donated $50,000 to an initiative to help former hockey players who were suffering.

This Pav always made it to the morning meeting at 8:30 sharp, where his nearly 20 housemates went over their daily tasks and shared a motivational reading. He'd lean in the doorway, as the men gathered just outside his bedroom. He'd become a constant. So familiar and part of the place that Chuck Bird, the house manager, felt his heart sink that morning March 4,2021, at 8:30 sharp when he noticed Pav's closed door and his dog's desperate bark.

Of all the light flickering through infinite dark, Venus shined brightest. Looking up, Pavelich closest neighbor a sister planet, nearly the same size, but a world spinning in the opposite direction. He was fascinated by the unconventional theory that Venus was born as a comet thrown from Jupiter, altering Earth's orbit and axis as it passed. He read the works of Immanuel ry'elikovsky, a psychiatrist known for pseudoscientific theories, who posited that historical myths, like a world-drowning flood, were true accounts of ancient collisions with the cosmos. ordered existence full of purpose lending his son-in-law books of his own. They spoke bout God and faith and although Pavelich couldn't find reason in conventional religion, he found a spiritual wonder in the stars.The philosophical discussions became an essential part of both of their lives after Pavelich's wife, Kara, died in 2072.

The couple met in January t990, when Pavelich inquired about piano lessons for his 2-year old daughter. Kara, an artist and a classical pianist, offered lessons out of her parents' home in Tofte, a small community on the North Shore of Lake Superior.

Having traveled through Europe with her family for much for her life, Kara knew nothing about hockey of the significance of Pavelich's role on the 1980 U.S. Olympic hockey team full of amateurs, which toppled the powerhouse Soviet Union en route to the gold medal in Lake Placid, N.Y. Pavelich's no-look pass, while falling, assisted captain Mike Eruzione's game winner in an upset that captivated the country's attention. But Pavelich never enjoyed the fame, preferring the company of nature and close friends in Minnesota. He seemed out of place in Manhattan, where he played for the New York Rangers under his Olympic coach Herb Brooks in the 1980s.

After dating for several years, Pavelich and Kara married at her parents' home in a ceremony that Brian officiated in November 7994. A year later, they began building a place of their own on a remote piece of land next to Deeryard Lake, several miles of single-lane dirt roads from Lutsen, around 50 miles from the Canadian border.

It was the kind of project that Pavelich was raised to handle. His father, Tom, was a carpenter who built the family house on Ely Lake one of the first homes on the wooded lake just outside of Eveleth, home of the United States Hockey Hall of Fame. That was where Pavelich first learned the game, skating on the frozen lake or the outdoor rink a quarter mile away for hours, day and night, in temperatures that often dropped well below zero. He'd fall asleep beneath a poster of his idol, Bobby Orr, in the room he shared with his older brother Mike and younger brother Dave. Off the ice, most idle time was spent hunting or fishing. Which was where Pavelich always found peace.

"It was quite a magical place to grow up," Dave Pavelich says.

The house by the lake was surrounded by the natural comforts that Mark and Kara enjoyed water and woods, and solace in the quiet. They lived in a tent for a while, then a garage that would hold their boat and snowmobiles, while they meticulously pieced together their dream estate. Mark did the framing and built much of the furniture. Kara set the cobblestone on the water and woods, and solace in the quiet. They lived in a tent for a while, then a garage that would hold their boat and snowmobiles, while they meticulously pieced together their dream estate. Mark did the framing and built much of the furniture. Kara set the cobblestone on the exterior walls. "They were almost living like pioneers," Burmachuk says, laughing, "clearing their land, building roads, chopping trees for their wood. They didn't watch television often."

Kara painted. Mark fished when he wasn't working on one of his many projects. It was their paradise, but it wasn't exclusive. They shared it often with friends and family. Jean Gevik, Pavelich's sister, and her husband, Larry, bought the plot next door.

But even after more than 17 years, the house was never quite finished. A fire escape needed to be completed on the east side. A railing was missing on a balcony off one of the bedrooms. Mark found Kara lying on the ground beneath that balcony late in the morning on Sept. 6, 2012. She'd fallen 15 feet and struck her head on one of the rocks they laid out in a garden below. Mark's brother-in-law, Larry, was one of the first on the scene, returning a ladder.

Other neighbors soon arrived. There were frantic attempts to revive Kara but she was gone. A doctor later determined that the impact killed her. She was 44. To some, the tragedy was suspicious there was no way around that. In the small community, rumors swirled. There were criticisms of the police investigation at the scene. A phone was found near her body. The balcony was the best spot to get a signal. It was believed that Kara likely stumbled while trying to make a call, or perhaps tripped on one of their cats or the dog. The officers on scene found no reason to look any further.

In the chaos of the tragedy, Pavelich withdrew. Kara had been his life, his sister Jean Gevik says. He called his father-in-law late in the afternoon on the day she died and asked him to organize her funeral. Pavelich was too distraught. Burmachuk, in shock over his daughter's death, was initially frustrated. But he handled the funeral home arrangements and all the media attention that followed.

It seemed like hundreds of friends showed up to the memorial, filling Brian's property inside and out, sharing warm memories and condolences. His niece barbequed sloppy joes. Members of the Miracle on lce team showed up to comfort their old teammate. It was overwhelming, Burmachuk recalls, and he felt sympathy for the burden his son-in-law carried.

In the years that followed, Pavelich started calling every Wednesday and Sunday and the two spoke for hours. They talked about normal things, about daily life, about fishing and the dogs, about the house which Pavelich was determined to finally finish. He tossed the rocks Kara fell on into the woods and eventually completed the east wall, which she'd not yet finished, with beautiful strips of cedar. Pavelich told his father-in-law about the property in Idaho that he'd found. A place he'd escape to each winter. He'd built a small cottage there. He took his dogs and his fishing gear. But even there, Pavelich always called.

Barry Beck's horse trotted through a pasture as Pavelich pulled his horse up beside him. They wondered if they should wait for the others to catch up, but Pavelich said no, "Let's go." They took off together, racing toward an open horizon. Beck darted ahead, but Pavelich quickly caught him laughing as his horse raced by. Beck had nearly caught up when Pavelich pulled his horse up suddenly. Beck slowed his and turned to Pavelich. And the old New York Rangers teammates the captain, a 6-3 bruiser, and the 5-8 stick handling wizard who never backed down from a battle in the corner sat on their horses, laughing together in the wide open field. Beck opened his eyes, bewildered by the dream. It'd been at least 15 years since he had seen Pavelich at a Rangers alumni event. He'd never really crossed his mind since. And they'd never ridden horses together.

The dream stuck with him and flooded back three months later, in August 2019, when he scrolled through Facebook and saw the news of Pavelich's arrest. He connected with Pavelich's sister, Jean, who told him about the erratic behavior that Mark had exhibited leading up to the assault. Jean was as close to her brother as anyone had ever been. Larry, her husband, died of cancer just a few months after Kara's death and the siblings shared their grief.

Through the years that followed, Pavelich grew isolated. The whispers from neighbors about Kara's death bothered him. He also started to believe that people he was close to were out to get him. While he'd shown signs of paranoia since shortly after his NHL career ended, Gevik says, those episodes started to get worse.

Pavelich also became fixated on oddities, once accusing his sister of trying to sell Kara's paintings. It seemed harmless until Pavelich lashed out at family and friends. Nearing the third anniversary of Kara's death, Pavelich damaged the car of his younger sister, Carolyn. When the family confronted him about the damage, he seemed convinced that they were part of a conspiracy against him. Later, the tires of Gevik's RV were slashed, damage Pavelich later confessed to.

Despite his behavior, Gevik remained close with her younger brother searching for ways find him help. She believed the pain of Kara's death had worsened the mental illness that she feared he had. Gevik was very close to Kara and didn't believe her brother could ever have been capable of harming her. But she emailed neighbors warning them of her brother's odd behavior.

Pavelich's family was concerned that he might be suffering from a traumatic brain injury sustained over the course of his hockey career. They recounted particularly ugly collisions, and worried that the lingering effects had become apparent. Gevik believes her brother suffered from Chronic Traumatic Encephalopathy, a neurodegenerative disease that is linked to repeated traumatic brain injuries.

In August 2019, Pavelich and a neighbor went fishing on Deeryard Lake. Afterward, Pavelich became convinced that neighbor had spiked his beer with poison. He assaulted him with a pipe in an attack that put the man in the hospital. That October, a judge found Pavelich mentally incompetent to stand trial for the assault. A court-appointed psychologist found that the former New York Ranger had an unspecified neuro-cognitive disorder, post-traumatic stress disorder and delayed expression with psychotic features. Another doctor who examined Pavelich believed it was likely that he had a "mild neurocognitive disorder" due to traumatic brain injury related to a series of head injuries sustained over his lifetime. The court said Pavelich was "mentally ill and dangerous."

After Pavelich was released from the county jail and sent to the Minnesota Security Hospital in Saint Peter, Beck tried to reconnect with his old friend by calling into the communal line shared by the patients. Pavelich seemed fragile and scared whenever he'd come to the phone. After a couple of months of observation at the state hospital, Pavelich was diagnosed with delusional disorder, which left him believing others were trying to poison him. He told Beck that he had a plan to leave. Beck told Pavelich to stay calm, that people were trying hard to get him to a more comfortable place.
Those regular conversations soon became a comfort to Beck as much as they might have been to Pavelich. On July 26,2020, Beck's 22-year-old son Brock was murdered during a road rage incident near Hamilton, Ont. Following an altercation between drivers of two cars, Brock Beck parked in the driveway of a friend's house. The other vehicle followed and when Brock got out of his car, he was stabbed twice in the abdomen. He died in the hospital later that night.

Following the tragedy, the old teammates' conversations focused mostly on Beck, at Pavelich behest. Knowing grief as he did, Pavelich inquired about how Beck was coping. He wanted to know the latest on the investigation into his son's murder, which lingered for months before the man who wielded the knife was arrested. (In October 2021, 23-year-old Thomas Vasquez was sentenced to five years in prison for killing Brock.) The trauma forged a stronger bond between Beck and Pavelich. Beck described the dream he'd had months before Pavelich's arrest the two of them riding horses fast and free across an open plain.

They spoke about creating a ranch where former hockey players who were suffering could get the help they needed, in the company of horses and other animals to care for, a place set in nature where they could hike and fish. Where they could have a music room to have jam sessions in. And where they could seek help and guidance from counselors. They planned to call it The Ranch.

Others from the hockey community reached out to Pavelich around the same time. Beck and Jean contacted former NHL goalie Clint Malarchuk, asking if he might be able to help. Though Malarchuk didn't know Pavelich personally, he recognized a familiar reflection when he read about his case.

Malarchuk had dealt with undiagnosed mental health disorders throughout his life, which were exacerbated by his near death during a game with the Buffalo Sabres (https://theathletic.comlteam/sabres/) on March 22, L989, when a skate blade cut open his jugular vein. Malarchuk developed post-traumatic stress disorder after the incident, which compounded with the obsessive-compulsive disorder and depression he already endured.

During his most difficult bouts, Malarchuk became severely paranoid, like Pavelich. Malarchuk learned about traumatic events in Pavelich's life, beyond the death of his wife. As a teenager, Pavelich accidentally killed 15-year-old Rick Holgers, while they were bird hunting with other friends. After returning from the hospital, Pavelich ran back into the woods still covered in his friend's blood until he was found weeping and brought home. No one blamed Pavelich for the accident, but no one discussed it either.

Malarchuk, who now lives on a ranch in Nevada, called Pavelich at the facility like Beck did. He could tell that Pavelich wasn't doing well. Malarchuk recalled his own experience with being institutionalized. He knew how quickly he deteriorated inside a state facility.

Malarchuk and Pavelich forged a close friendship. Malarchuk became determined to get Pavelich into a more peaceful setting. "He had a lot of anxiety there," Malarchuk says. Through his experience as a mental health advocate and speaker, Malarchuk had learned about a facility in Sauk Centre, Minn., that supported veterans with the often-unseen wounds of war. Gevik, Beck, Malarchuk and Pavelich's lawyers campaigned to have a judge grant permission to have Pavelich leave Saint Peter. Showing improvement through therapy and with consistent medication, the court agreed to remove Pavelich's "dangerous" designation, which allowed him to be moved to a facility with fewer restrictions.
When Melony Butler first met Pavelich, at the doors of the Saint Peter facility, she noticed that he carried a guitar case. She hugged him as she had embraced many hurting people in her years since starting the Eagle's Healing Nest.

He was.

Butler tried to keep Pavelich's arrival secret, she says, but a newspaper revealed his impending arrival. She instructed all of the guests to take extra care to welcome him and to get rid of any reporters who showed up.

They were all intrigued by Pavelich when he arrived. Chuck Bird thought he'd be bigger. 'A professional hockey player, you expect some big, burly guy," he says. "You wouldn't expect someone to be 5-8-ish and as quiet and reserved as he was."
Despite being the only civilian guest at the Nest, Pavelich fit in right away. He was quiet in groups, but he'd engage in long conversations one-on-one.
"He had an amazing, kind heart" Butler says.
Through his time at the Nest, Pavelich seemed to settle in. He was allowed to keep his dog, Taz, wîth him in his room and on the property and his spirits lifted as soon as they were reunited. Pav and Taz became part of the Nest. They walked around the property before dawn each morning. They played throughout the day and went for long hikes. Taz became a friend to several of the other guests, who were happy to have the extra companionship.
Pavelich's guitar filled the place with music, too. He could play everything from gospel to '60s rock. In the auditorium, the chapel, around the bonfire. During group jam sessions, Pavelich was particularly fond of playing Green Day always taking lead vocal on those songs.

"He really lit up when we were doing that kind of stuff," says Mike Dunfee, who played guitar alongside him. "You could tell he was kind of introverted, but that he really loved the music. It was like, somewhere where he could come out."

Pavelich continued his calls with Burmachuk, Beck and Malarchuk, each finding comfort in their shared journeys.

"He was doing great there," Malarchuk says. "I could tell in his voice, it was like he had changed."

When his brother Dave and his wife visited, they went out to get ice cream at the Dairy Qreen in town. He told his sisterJean how much he loved the place how much being able to walk free helped ease his mind.

Bill Baker, his former college rival and Olympic teammate, also came to visit and they walked around the grounds for about an hour. "Everything seemed to be good," Baker says.

Plans to create The Ranch moved forward, too, spearheaded byJean, Beck and Malarchuk. The Nest offered a vacant lodge to serve as the first location for retired athletes. But the criminal charges were still inescapable. Pavelich faced a trial and his friends and family say he'd grown concerned that he'd face jail time or be forced back to the facility in Saint Peter.

In December 2020, Butler and one of the veterans drove Pavelich to Duluth for a hearing on the charges related to firearms found in his home after the 2019 assault. While losing the "dangerous" designation meant that Pavelich couldn't be committed to the state's care indefinitely, it opened a window for his previous criminal charges to proceed. Although he was still considered incompetent during the assault on his neighbor, it was possible the gun charges could be prosecuted.

During the Duluth trip, Pavelich took his friends on a detour through wooded single-lane roads where he showed them all of his favorite spots to fish and hike. He took them to a place where he loved to get smoked fish. But in Duluth, Pavelich wouldn't leave the car to get coffee. When he walked into the courthouse, Butler told him to look only at her and try to avoid the media that assembled to get a photo or a comment.

Then in February 2021, Burmachuk noticed that his son-in-law hadn't called for a couple of weeks. The last time that happened was in the weeks before the assault. On the afternoon of Feb. 22, Pavelich met with his sister Jean and Beck on a video call and told them that he was donating $50,000 to The Ranch. "You guys keep it going," he said.

Pavelich lost his life to suicide on March 4, 2021. His death shattered the community at Eagle's Healing Nest. It was the first time a member of the Nest had died from suicide since it opened nine years earlier.
"The veterans really struggled," Butler says. "It was really difficult. Especially for those who loved him."

The veterans held a town hall to discuss the impact of Pavelich's death. They held a memorial service and said prayers for him. They met with his family. They decided to put a bench near his room, painted red, white and blue. One of the veterans asked if he could keep Taz, who still runs around the grounds and is training to become a service dog. This winter, a group of veterans went ice fishing in his memory. Some carry fishing lures that Pavelich gave them. The loss has weighed particularly heavy on some.

A few weeks after Pavelich's death, Bird left the Nest to take a trip down the West Coast needing to get away from the place. He was racked with guilt for not seeing that his friend was in danger. As house manager he says he should have known. Already diagnosed with PTSD, Bird had nightmares every night for several months after finding Pavelich's body. He returned to the Nest and worked through therapy, which has helped reduce the nightmares. But he still can't look at the bench placed in Pavelich's memory.

Malarchuk has also struggled. His wife, Joanie, could see that he wasn't doing well. He entered a week-long therapy program later that March, helping him reset in the grief and trauma.

"You're not cured of it," he says of his PTSD. "You'll never be 100 percent right again. But that's OK. We'll learn how to struggle well."

It was Malarchuk who called Beck that day to tell him of Pavelich's death. Still grappling with the death of his son, Beck felt an even greater call to build support for former players. He thinks about that vision often.
"I'd never had a dream about Mark in my whole life," Beck says

"Let's not wait," Pavelich told him, atop their horses on that imagined horizon. "Let's go." And so Beck did. Along with Malarchuk and Jean Gevik, he pushed forward with plans to start The Ranch creating a board of advisors, building out a business plan, and raising money. They gathered in August at a golf course in Biwabik, Minn., for a fundraising tournament. For many, it was a wake for a friend, a reflection on the toll mental illness can take and a call to develop more support systems in their community.

"I want people to see what really happens when someone goes through something like this," Gevik says.

Pavelich's brain was donated to the Boston University CTE Center, she says. The results of that study have not yet been revealed.

Today, there is an old cottage at Eagle's Healing Nest, badly in need of repair. It is intended to be the first location of The Ranch, a gîft offered by Butler hoping to see this vision of Pavelich's legacy realized. The family he found there will help fix it up, she says. One day, with time and money, it might provide comfort and support to players who are fighting a battle like Pavelich.

Like others who loved Pavelich, Burmachuk is grappling with the shock of his son-in-law's death. He thinks often of their long conversations about the universe, of Venus and Earth's and God mysteries, about the stars and parallel worlds, quantum physics and God of life, meaning and hope.

When Kara died, Pavelich spread some of her ashes in the Cascade River, some more in Lake Superior. And like Kara, Burmachuk says, Pavelich wanted to reach across the land he loved. "He didn't want to be buried anywhere," Burmachuk says. "He wanted his ashes spread all over."

But Pavelich also made sure that some of Kara's ashes were laid in her family plot in Tofte, where a stone now marks the memory of her life. The plan is that one day, part of Pavelich will join her there, in ashes kept beside her. But the stone to mark his life isn't quite ready yet, Burmachuk says. The epitaph remains unwritten.

(Illustration: Joltn Brødford / The Athletic. Photo: Bruce Bennett Studios / Getty Images)