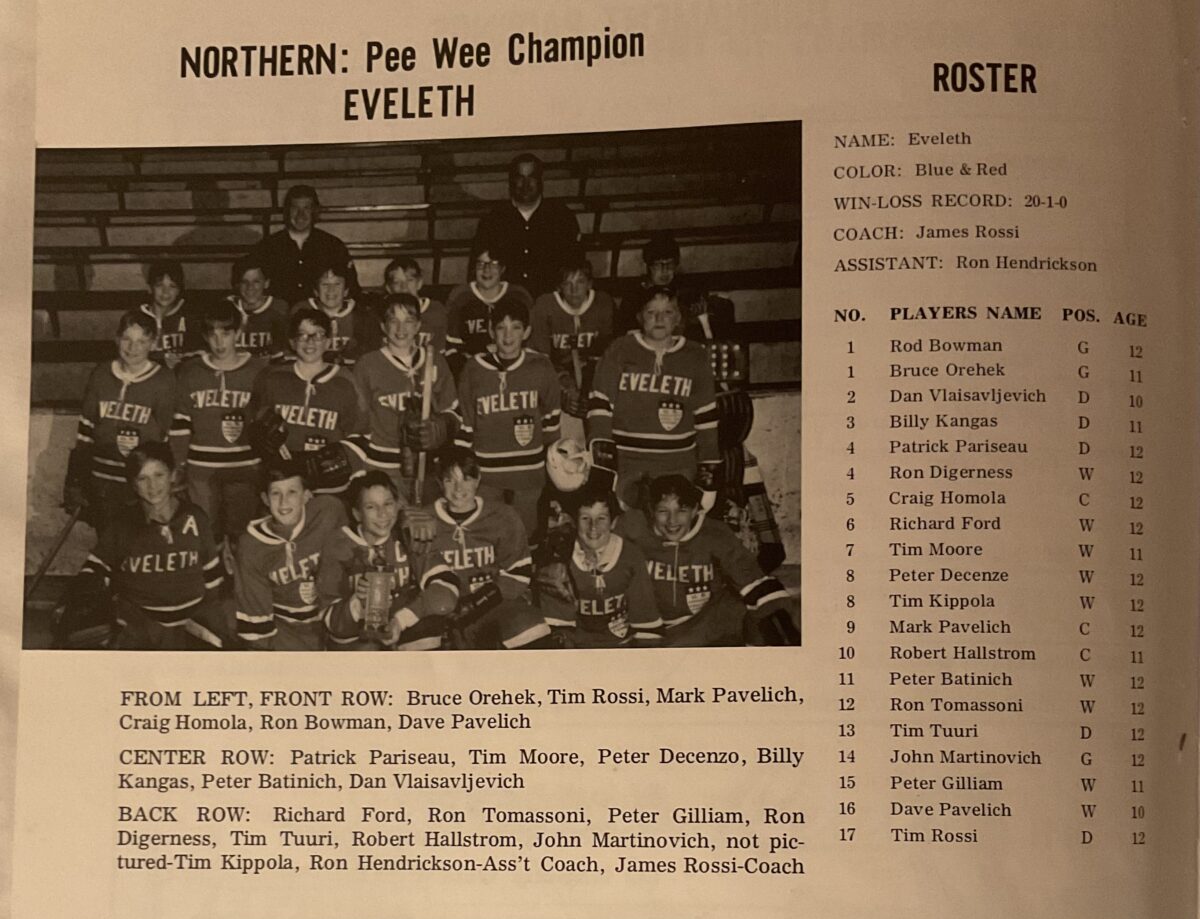 Best of friends, Ronn Tomassoni and Mark met years ago at the Eveleth Hippodrome on a game day. Ronn was eating a bag of peanuts when he looked over at Mark and asked if he'd like some. Pav never turned down food. The day they shared that bag of peanuts was the day Mark found the most loyal, trustworthy, and ambitious friend a person could ask for.
Ronn went on to become successful in his own right, including an 18-year stint coaching Mens' Hockey at Harvard University. Mark trusted Ronn with his life and had even asked him to be his manager when entering the pros. Ronn turned down the offer feeling that Mark deserved someone with experience.
Ronn stood beside Mark through the good times and the bad. Before taking his life, Mark called Ronn. Over an hour-long conversation, he asked Ronn to help The Ranch become a reality. Ronn has taken this request to heart and is working diligently to bring support to others while honoring his lifelong friend.
Addressing their Pee Wee team photo, Ronn said, "Mark would have told you (and I agree with him), that this year was the most fun we had playing hockey. Coach Jim Rossi was one of our all-time favorites. He was an amazing coach who has stayed close to us throughout these years".
Ronn went on to say, "That year our Pee Wee team defeated Roseau in the finals for the Northern Championship – great game if my memory serves me correct – we beat them in OT 7-6. We were just a bunch of kids from Eveleth that were in awe of the Met Center with all those green seats when we arrived. Unfortunately, we ended up losing to Mounds View at State. They had some kid named McLanahan on their team. After the game, I rode with Mark and the Pavelich family from the Met back to the hotel. It was my birthday and we swam in the hotel pool and had fun anyway. These were great memories with Mark"

-Ronn Tomassoni, Director, The Ranch